---
Cold-pressed, unrefined, extra-virgin oils—made in small batches, using artisanal techniques.
Stories from the Gaon Fresh kitchen
Use these 5 tips to get the tastiest millets you can cook! They're very, very tasty, they look fabulous, they are Ayurveda compliant and they unlock all the nutrients in...
Rainbow Barnyard Millet Upma is an excellent any-time, one dish meal that is amazingly yummy and healthy too. It's great for diabetics, weight watchers, people with gluten allergies, anyone who...
Open sandwiches are a great any time snack! They work as a single dish meal from breakfast to dinner. Easy to make, easy to assemble and delicious to eat! Make...
---
About Us
We work with small farmers, mostly in Rajasthan, to create a sustainable marketing and distribution channel for their produce.
Our model of sourcing produce and seeds from our own farms and working with farmers from our extended family allows us to be extremely quality-conscious. We source oil seeds—sesame, groundnut, and mustard—from our network of extended family and village neighbours to ensure that we get naturally-grown, chemical-free produce.
Radhakishan Yadav, our farmer founder, comes from a long lineage of traditional farmers. A great deal of our expertise in sourcing produce and maintaining quality control is due to his knowledge of traditional farming methods and ancient extraction techniques.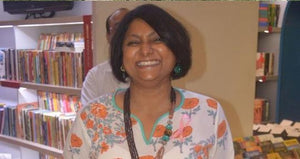 Kaanchan Bugga, a marketing and communications
professional, is our advisor and culinary expert, with a deep knowledge of cooking techniques, recipes and food in general. She has always believed in using fresh cold-pressed cooking oils for her family. Our patrons often consult her on what to cook with our oils and how to use them to get the best possible nutrition and flavour.